Have you made a list to visit Bali? :
Well each nation has its own features you must sure know before you visit the place, do you know that you can only find a number of amazing things just in Bali alone.
Off-course, this is a center of Bali's captivating civilization and a harbor of some of the strangest things in the globe.
Visit to the island and simply enjoy a day or two in some of the best villas - it's time to get all ready and discover.
Things to Do in Bali :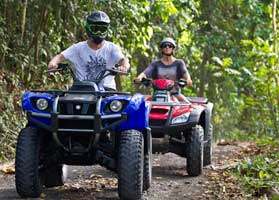 Bali Island and Village Tour on ATV :
Explore natural beauty of Bali by ATV Ride. Pass through the paddy rice-fields of Yeh Ganga and next-door villages. Climb on the top of the seaside cliffs over-looking the beautiful coasts and temples. Pass through creeks, and deal with dirt paths.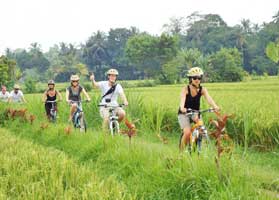 Bali Island Cycling Tour :
Cycling in Bali to adjoining villages will give you a chance to discover the natural beauty, seaside cliffs to gaze spectacular shorelines and temples. Experience the enjoyment of cycling and check out traditional Balinese villages. You will have lots of fun while passing through the creeks, rivers and deal with dirt paths before ending your ride.
Hire car to Ubud Villages and Tanah Lot :
The tour takes you on a cultural tour with travel to many local villages. You will also get to witness a special dance act known as the Barong and Keris Dance. Each village is dissimilar and will offer you great insight to local live and culture, along with local goods and crafts. Tanah Lot an amazing offshore rocky temple that is very old and built in the 16th century! This is the best place to see the beautiful sunset in Bali.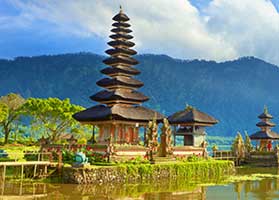 Hire car to Bali Temples with Besakih Temple :
The tour will take you to all the amazing and superb Hindu Temples in Bali, containing Besakih Temple! The Temple is the biggest and most spiritual Hindu temple in Bali. Also take pleasure in magnificent sight of Mount Batur Volcano from Kintamani Village totally dissimilar and stunning. You will praise the natural look of this temple, which is built in the 8th century.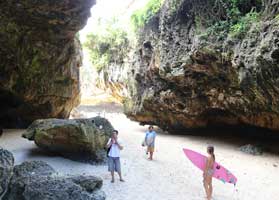 Hire a car to discover Uluwatu :
This tour allows you to take pleasure in Water Sport activity like – Parasailing, Jet Ski, Banana Boat and Kecak Dance with sunset sight opposite to the Indian Ocean. Participating in the recommended activities is to be paid by clients on location.