Mauritius Shopping:
Shopping in Mauritius is undoubtedly the best experience. It is a paradise for shoppaholics and those who like to splurge. The relaxed destination is known world-wide for its production of quality textile, handicrafts, diamonds, unique designed jewelry etc. Moreover, the local markets of Mauritius offer a colorful array of spices, wooden art, beachwear, preserved fruits & pickles, artisanal crafts etc. Given below are some great places to bag in great souvenirs from Mauritius :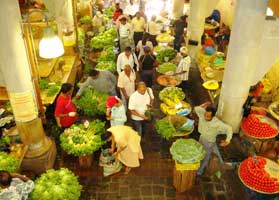 Port Louis Central Market
The Port Louis Central Market is the most famous market in Mauritius. This market remains open on every weekday until 6 pm and till noon on Saturday. The market is famous for its fresh vegetable, green leafs, herbs, and delicious fruits. Shoppers can also find some great souvenirs & crafts like wooden dodo key rings, hand painted clothes, scarves woven baskets, local paintings, musical instruments, coconut & shell jewelry, beachwear etc.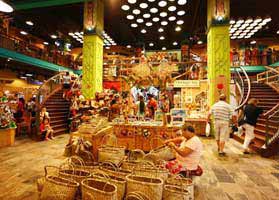 Caudan Craft Market
Caudan Waterfront is famous for its Caudan Craft Market, where one can buy glass products made by local craftsmen. Shoppers can buy some great fragrance soaps, shirts & dresses, ornamental jewelry, wooden sculptures & paintings, etc.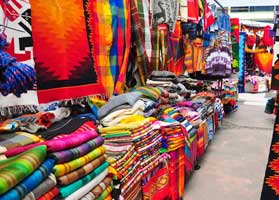 Quatre Bornes Market
It is the largest textile selling market in Mauritius famous for its exported branded products like T-shirts, dresses, jeans, etc. The famous market is dedicated to textile products on Thursdays & Sundays and sells fresh vegetables & fruits on Wednesdays & Saturdays.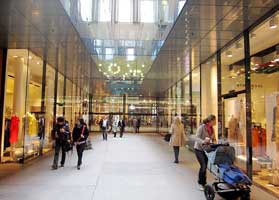 Shopping Malls
Apart from the local markets in Mauritius, travelers can also find some great shopping malls featuring famous brands, and fashion houses like Mango, Woolworths, Guess, Armani, Levis, Time Palace, etc. Additionally, there are also some other far-famed local brands like Body & Soul, Chari Vari jewelry, Meubles de Iles furniture, Walnut & Thyme, Mado Parfum perfumery, Citadel, Mozouzou toys for kids, etc. Some famous shopping malls here are Bagatelle Mall, Cascavelle Shopping, Grand Baie La Croisette. Also lined up at the shopping malls are outlets places like Intermart, Pick & Pay, Super U, Spar etc., which are famous for their vast array of products. So, whether you are looking for clothing, home ware, electrical appliances, footwear, jewelry, watches or health and wellness products, the shopping malls here are the best place to find everything under one roof.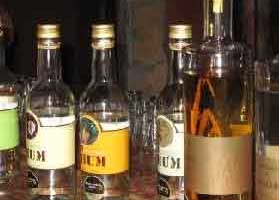 Local Rums
The local rums of Mauritius is a perfect blend of aromatic spice & herbs. Mauritius is home to some of the most famous distilleries like Rhumerie de Chamarel, Grays Inc, Rhumerie des Mascareignes at Labourdonnais, Blue Liquour Ltd, etc.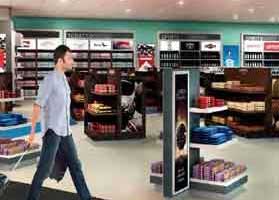 Duty Free Shopping
Apart from all this, Mauritius also offers some great scope for duty free shopping at the airport featuring some great branded perfumes, jewelry, watches, chocolates, watches, electronics, luxury jewelry, etc.