Food In Mauritius:
Food in Mauritius comes from various cookbooks from different communities. Travelers and tourists can here relish some of the most delectable cuisines, a total feast for their taste buds. The cuisine of Mauritius is inspired from the Creole, European, Chinese, Indian, and French kitchens. So, if you are ready for a great gastronomical experience, then let's sample some of the best Mauritian delicacies as listed below: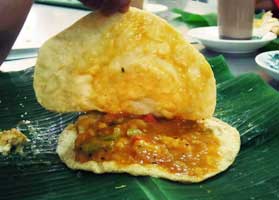 Dhal Puri
Dhal Puri is Indian inspired dish and the most popular street food in Mauritius. It is basically flat bread stuffed with ground split peas. This cuisine is so popular that travelers can find it around every corner and selling on every street food stall.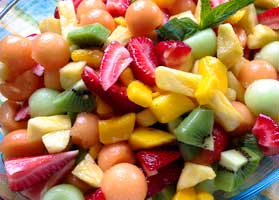 Fruit Salad
Fruit salad is also a vital part of the daily diet in Mauritius. It is a popular dessert served with un-ripened pickled fruits. It generally comprises various fruits like apples, pineapples, oranges, lychees, mangoes, guava, pawpaw, etc.
Fish vindaye
Fish vindaye is the Mauritian version of Indian vindaloo, with a slight difference. The recipe comprises ingredients like fish, mustard, ginger, garlic, turmeric, onion etc. It is generally served with rice, lentils, chutneys, and pickles.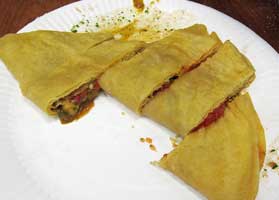 Roti Chaud
Just like Dhal Pori, Roti Chaud is also a famous local dish that can be found at the local food stalls, and vendors can even be spotted selling it on their bikes. Roti Chaud or Hot Roti is generally Indian bread or roti served with various curries and spicy pickles.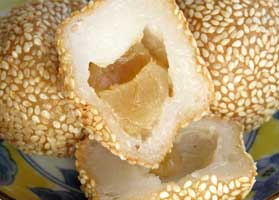 Gateau gingli rier
Gateau Gingli rier or sesame seeds-"laughing cakes", are small fried balls covered with sesame seeds.
Briyani
Briyani, a popular dish in Mauritius is made from rice, beef, vegetables, chicken, fish, and mutton. To elevate the taste, yoghurt, saffron, along with other spices & nuts is also used.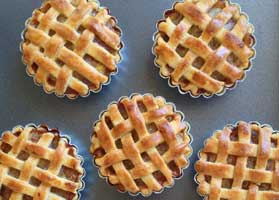 Banana tart
Banana tarts are one of the most popular desserts in Mauritius. It is generally made from mashed bananas cooked in short-crust latticed pastry.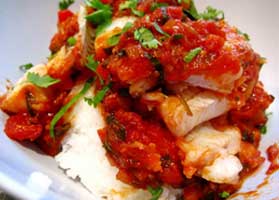 Prawn Rougaille
It is a simple recipe with a great taste made from fresh prawns cooked in spicy tomato sauce.