Top Cities in Malaysia
A civilized rich country, Malaysia is one of the best travel spots in Asia. A fantastic Island packed with luxurious resorts and historical places, Malaysia is filled with the best places to travel. Let's see some of the cities of the country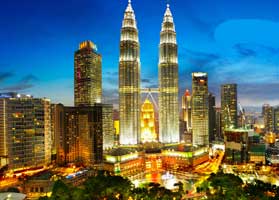 Kuala Lumpur
Elegantly designed capital city of Malaysia, Kuala Lumpur city is a traveler's delight and you will get plenty of things to see and do. The city is generally traveled for its beautiful buildings, contemporary malls, stylish restaurants, thrilling pubs and amazing beaches. KL is globally known for many landmarks containing - Petronas Twin Towers, Petaling Street flea market, and Batu Caves.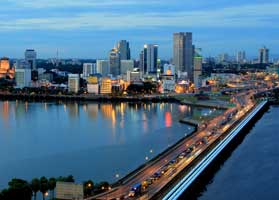 Johor Bahru
Johor Bahru is a speedily developing city and the third biggest metropolitan area. With millions of population, it is a big land space equipped with lots of interesting things. Because of its close proximity to Singapore, it is a more delightful place to live. Shopping and dining in the city can be exciting, with a number of shopping complexes and an array of food establishments.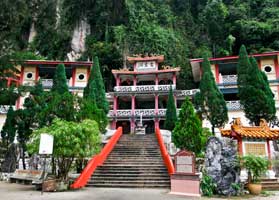 IPOH
Ipoh is the most significant city of Malaysia and a center of business. Now a day the city is slowly turning into a significant travel spot and attracting a number of travelers. Close to Ipoh you will get famous charms. Cameron Highlands and Pangkor Island is also located close to it. One more gem is Royal Belem State Park, where you will get beautiful sights.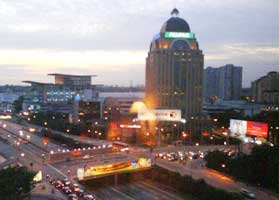 Petaling Jaya
As a small city, Pedaling Jaya has very much developed and very first planned city of Malaysia. With commercial, residential and business center, the satellite town is now a popular modern city. Because of close share with Kuala Lumpur, Pedaling Jaya remains a well-known destination for travelers. With its plenty of shopping and dining areas, the city is also recognized for shopping and delicious foods.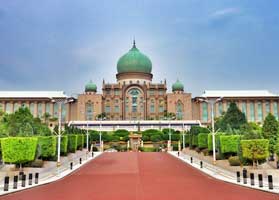 Putrajaya
Situated on 25 km away from the capital city of Malaysia, Putrajaya is a modern city with up to date communication expertise and progressive road and rail networks. The streets are stylishly planned with a European touch, along with well-paved roads, government buildings are a mixture of contemporary structural design with Islamic arts. There are other charms that you can discover.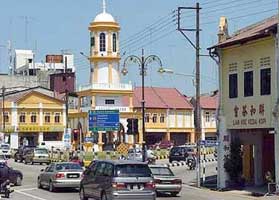 Muar
It is the city positioned at 179 km away from Johor Bahru. The city is famous for its delicious foods served by food courts and restaurants. A beautiful city situated on the bank of the Muar River. Muar is also popular for furniture industry, which sell abroad for example - Europe and America. Muar is really very famous for its local cuisines where travelers can enjoy delicious foods. You can find a blend of fish or prawn in many spices, covered in coconut leaf.