Best Things to Do in Malaysia
With a landmass of over 300,000 sqkm, Malaysia is popular for its beautiful beaches, isolated islands, eminent hill stations and world heritage sites.
There is also a great diversity here and as well as Malays and native groups, there is also a huge Chinese and Indian crowd in Malaysia which is reproduced in the architecture and cultural leftovers found in nation. Travelers here can select from a range of activities from climbing, diving, shopping to tasting the local cuisine. Here are the best things to do in Malaysia.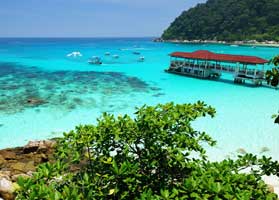 Relax on the Perhentian Islands
The Pulau Perhentian is the country's most amazing islands. In spite of stunning diving on mixing coral reefs, immaculate white beaches, clear blue waters, the islands are still moderately vacant, with a careless, traveler vibe.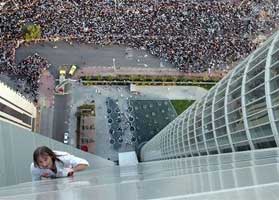 Climb the Petronas Towers
Enjoy a climb in the iconic Petronas Towers, which was the world's highest structure till 2004. Tall to 436m, the towers are connected by a glass path with a viewing floor on the 41st floor. At the bottom of the towers are the Kuala Lumpur business point and the mall.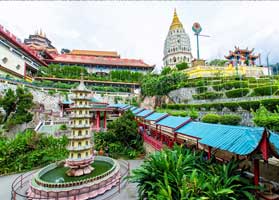 Find out authentic Penang's temples and beaches
The 3rd major city of Malaysia after Kuala Lumpur and Malacca, Penang is well-known for its unbelievable food, great temples and beautiful beaches. The notable George Town, the island's capital, is scattered with impressive Chinese temples, but maybe the oldest temple is Kek Lok Si, whose Buddhist pagoda increases over the rooftops.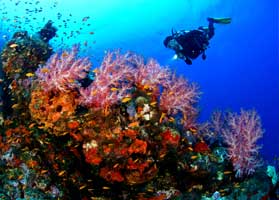 Dive to see the Malaysia's colorful coral reefs
Malaysia is a well-known spot for scuba diving, with reefs and hollow islands that draws abundance of extra-large fauna, counting hammerheads and whale sharks. There are dive places across the nation, but the best is the islands of Sipadan and Layang Layang.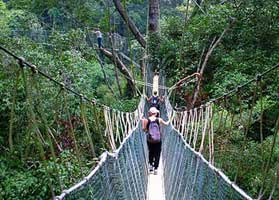 Take a professional tour of the rainforest in Taman Negara
Malaysia is enclosed in immaculate forests, but Taman Negara National Park provides the opportunity to go deep into the tropical forest without having to cut a trail through the lianas. Marked paths and walkway between the trees, provides you a chance to see monkeys, snakes, deer and tapir. Professional guides can be booked to know about it in details.