Singapore Festivals :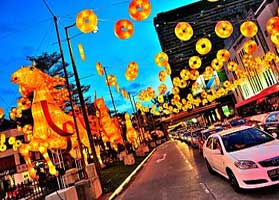 Chinese New Year :
Chinese New Year is celebrated with great pomp and show in Singapore. The streets of Chinatown become lively during this most awaited event. The festival generally begins on the first day of January and lasts till mid January. People wear new clothes, decorate their homes and pay New Year visits to their relatives.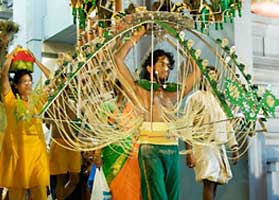 Thaipusam :
Thaipusam is a symbolic Hindu festival celebrated by the Tamil community. The festival is celebrated in honor of Lord Subrahmanya (Lord Murugan), the destroyer of evil. The festival is held annually in the 10th Tamil month during full moon, it usually falls in mid-January every year. The festive ceremony starts early in the morning. Devotees carry kavadis on their shoulders and some with piercing also make their way from the Sri Srinivasa Perumal Temple to Sri Thendayuthapani Temple to pay their honor to the deity.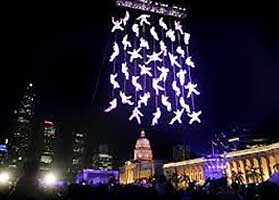 Singapore Arts Festival :
Singapore Arts Festival is held during May & June. The month long event invites international dance troupes, music and art shows. It is celebrated with a different theme each year and displays artwork from budding artists and legendary artists to bridge linguistic and cultural barriers. It is a great event that comprises visuals arts, dance, theatre and music hosted by the National Arts Council, Singapore.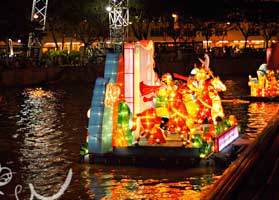 Singapore River Festivals :
The week-long Singapore River Festival encompasses performances & parades in Clarke Quay, Empress Place, Boat Quay, and Robertson Quay along the Singapore River.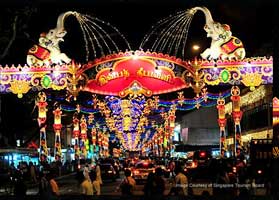 Deepavali :
Deepavali or the festival of lights is an Indian festival, which is celebrated with great enthusiasm at the Serangoon Road in little India mostly by the Hindu community.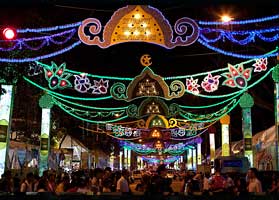 Hari Raya Aidilfitri :
The festival marks the end of the Ramadan, the fasting month. During the festivals people from the Muslim community gather during sundown to break their fast. In Singapore the markets and bazaars in Kampong Glam and Geyland Serai come alive with vibrant food stalls, shopping places and many more amazing things.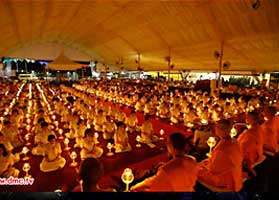 Vesak Day :
Vesak Day is a very important festival celebrated by the Buddhist in Singapore and all over the world. The day marks the birth, enlightenment and death of the Lord Buddha. It is day of immense joy, peace and reflection. It is usually celebrated in the month of month of May. On this day monks meditate at the Buddhist temples.