Shopping in Singapore :
Mustafa Centre :
The Mustafa Centre is the best place to shop around entire day. The shopping centre comprising six-storey building spread all over of 70,000 Sq.ft is the best place to shop around. It is not only a famous shopping place for the Singaporeans; people from the Indian film industry have been spotted here widely.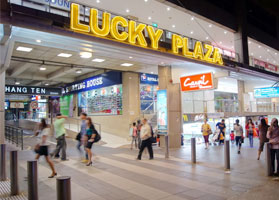 Lucky Plaza :
Lucky Plaza is the best place to shop around on a strict budget. Located in the middle of Singapore's premier shopping district.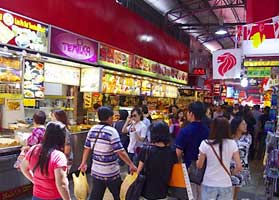 Bugis Street :
Bugis is the largest shopping street that attracts tourists and locals. The street is home to more than 800 shops that sell everything from street wear, shoes, bags, watches, belts, earrings, souvenirs, and great locally designed products.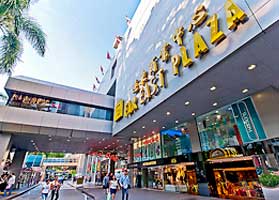 Far East Plaza :
Far East plaza is the best place to shop for teenagers. Here you can find an array of reasonable fashion items like clothes, shoes, musical instruments, accessories, and bags to everything a teenager desires. Here are also some shops offering relaxing beauty sessions to the visitors. There is also great restaurants and food outlets offering the best of delicacies.
Yue Hwa :
Yue Hwa is the best place for authentic Chinese products such as tea, traditional medicines, herbs, handicrafts, silks cheongsams, household items, silks cheongsams, and antiques. The historic building is located at the junction of Eu Tong Sen Street and Upper Cross Street, the heart of Chinatown.